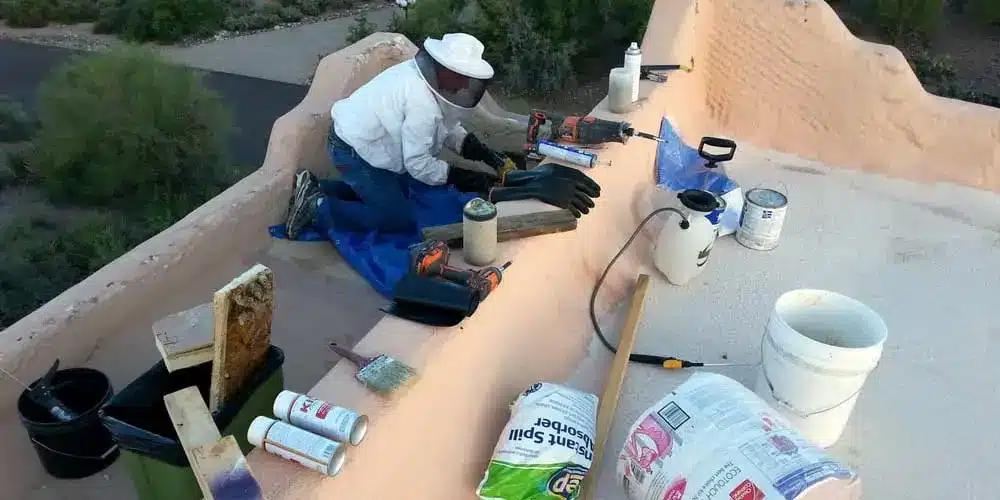 Home Bee Proofing/Sealing/Preventative Bee Swarm Treatments in Mesa, Scottsdale, All of Metro Phoenix AZ
The Beehive Bee and Wasp Removal
During springtime, when bees start to build up in numbers, it's a good idea to inspect your property to make sure bees are not poking around your home to find a spot to build a hive. They prefer attics, walls, columns, eaves — or any other places with a void to build a beehive. Before bees move onto your property, call us and we can give you a quote to bee proof your home.
We seal all places where bees can get in. And we provide screening of vents, rain scuppers and roofs, as well as sealing around the entire structure at the eaves. Comes with five-year warranty. Bee proofing your home or property not only helps to keep bees out, but it also prevents other bugs and insects from entering as well.
And we're not only specialists at preventative bee measures, but also at bee swarm treatments.