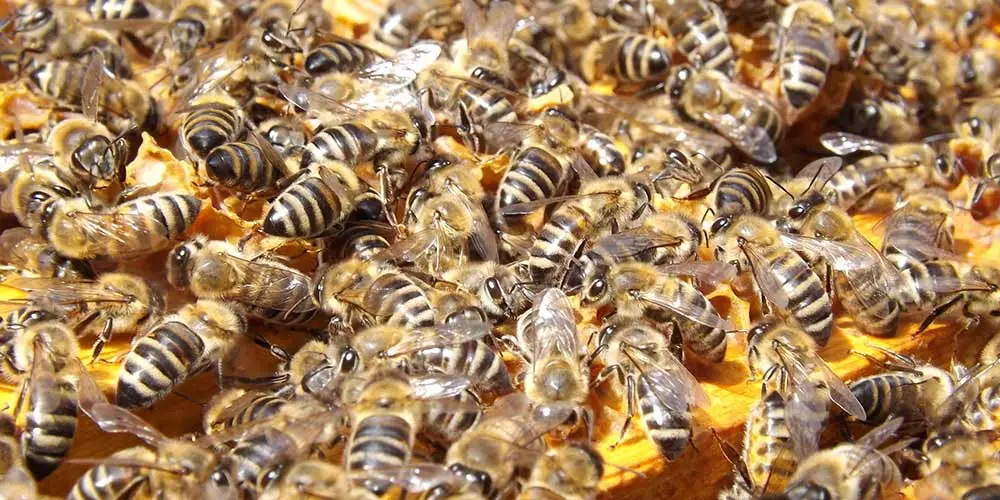 The Beehive Bee and Wasp Removal, in Casa Grande & Eloy AZ
Looking for a a full service bee-removal company? Look no further.THE BEEHIVE — Offering Fast, Friendly and Affordable Bee Removal Service in Casa Grande & Eloy
"I called THE BEEHIVE yesterday to remove a swarm of bees in a tree next to the community mailboxes. They responded within an hour. I would recommend THE BEEHIVE for any job requiring bees and the handling of bees."
– Eric Poole
Have you found some bees recently? Taking prompt action for bee removal is always recommended. Not all bees in the Valley are Africanized bees; nevertheless, honey bees can still be a safety concern. Domestic honey bees look the same as Africanized bees. Bees are very temperamental: Tame and minding their own business one day and then acting aggressive the next.
Of all the different places where bees choose to build a beehive the number one biggest problem is letting the bees reside at the place they choose for weeks on end. The reason why is because everyday they will build honeycomb and store honey which leads to further problems, such as costly honeycomb removal and repair work honey leaking in walls attracting other bugs and odors just to name a few.
If you ever have a bee problem it's best to have them taken care of right away.
THE BEEHIVE serves homeowners, business owners, property managers, HOAs, apartment complexes, schools and municipalities throughout Casa Grande and Eloy that are in need of bee removal. As expert beekeepers, we can handle a variety of beehive problems, from bee nests and bee extermination to honeycomb removal or beehive removal.
Providing safe bee and wasp removal, bee control and bee extermination is all we do. We also offer live bee relocation (when feasible), as well as repair work (as a result of having to remove bees from a wall or building, for example).
Call today. We can help with any bee or wasp problem you may have. But the sweeter side of our business is selling some of the best-tasting, local honey you can buy. Ask us for details.
We're experts in tackling the most difficult, hard-to-solve bee infestations, as well as taking care of the basic bee removal.
We've been beekeepers for over 30 years, and therefore have extensive experience with bees and bee control that you can trust.
Fast, Friendly and Reliable Bee & Wasp Removal Service
Available in Casa Grande
We serve homeowners, commercial clients, property managers, HOA, apartment complexes, schools and municipalities.
Specializing in:
Removal of domestic European honey bees
Removal of Africanized bees
Wasp control
Extermination of yellow jackets
Extermination of of hornets
Live bee removal
Bee rescue and relocation
Bee swarm removal
Wasp Control
Removal of bees at swimming pools, water fountains
Bee removal from walls, attics, trees and structures of all kinds
Any bee problem you can imagine!
Practicing safe bee elimination and bee control techniques, while protecting your family, pets and property!
Keeping our customers happy is our #1 goal.
THE BEEHIVE is locally owned and operated. Gladly providing all types of bee-removal services for Casa Grande.
Our Services Include the Following:
Bee extermination and bee control
Honey and comb removal
In-house construction repair work (not subbed out — we do the work ourselves!)
Bee removal from your swimming pool or water fountain
Home bee proofing/sealing
Residential and commercial property inspection
Happy, professional guaranteed service!