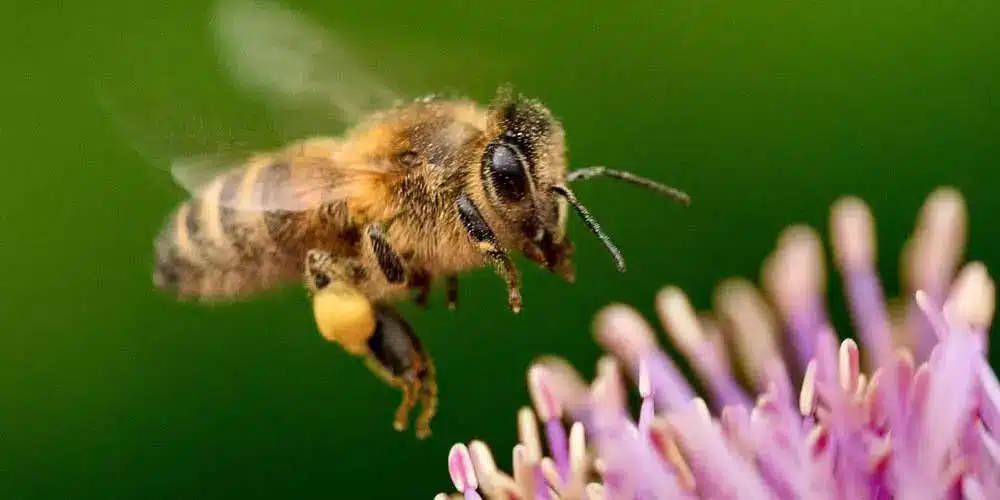 The Beehive Bee and Wasp Removal, Control of bees in Maricopa, AZ.
The Beehive offers fast, friendly and affordable bee removal in Maricopa, AZ
Have you discovered bees recently? The best action to take is to have the bees removed right away, the longer the bee hive is there the stronger it will get. Prompt action is recommended. Not all bees in the valley are Africanized bees; nevertheless, honey bees can be a safety concern as well. They look the same as domestic honey bees. Bees are very temperamental — being tame sometimes and acting aggressive at other times.
As beekeepers, we can handle a variety of beehive problem, from bee nests and bee extermination to honeycomb and beehive removal. Providing safe bee nest and wasp removal, bee control and bee extermination, and live bee relocation and removal — as well as any necessary repair work as a result of our bee removal services.
Emergency Bee Removal Available!
We're always here when you need us. And we stand apart from the others because of our knowledge, skill and experience as beekeepers. Oh, and our service is pretty impressive too:
"I was thoroughly impressed with this company. I couldn't have asked for better service."
Carrie Ware
Specializing in:
Removal of domestic European honey bees
Removal of Africanized bees
Wasp control
Extermination of yellow jackets
Extermination of of hornets
Live bee removal
Bee rescue and relocation
Bee swarm removal
Removal of bees at swimming pools, water fountains
Bee removal from walls, attics, trees and structures of all kinds
Any bee problem you can imagine!
If you have bees at your home or business in Maricopa, Arizona, don't wait to get them taken care of, the beehive will only get bigger, and a big beehive means a bigger problem — bees will be more aggressive with lots of guard bees and a honeycomb that may need to be removed.
Call today…we know how to handle any bee problem! Our friendly and courteous technicians will get the job done right. Guaranteed!
Call today, we can help with any bee or wasp problem you may have. We've been beekeepers for over 30 years, and have extensive experience with bees and bee control.
Fast, Friendly and Reliable Bee & Wasp Removal Service – Valley Wide Service
We serve homeowners, commercial clients, property managers, HOA, apartment complexes, schools and municipalities.
Practicing safe bee elimination and bee control techniques, while protecting your family, pets and property!
Keeping our customers happy is our #1 goal.
THE BEEHIVE is locally owned and operated. Gladly providing bee-removal services for Maricopa.
Valley-wide Bee and Wasp Removal Services Include:
Bee removal
Bee control
Bee extermination
Swarm removal
Live bee removal
Property inspections
Home bee proofing/sealing
Wasp, yellow jacket, hornet, bumble bee extermination
Bees at drinking water supplies, swimming pools or water fountains
Beehive and honeycomb removal
Humane, live bee rescue and relocation in Phoenix, Arizona (when possible)
Construction repair (if necessary) & honey clean-up
Residential and commercial property inspection