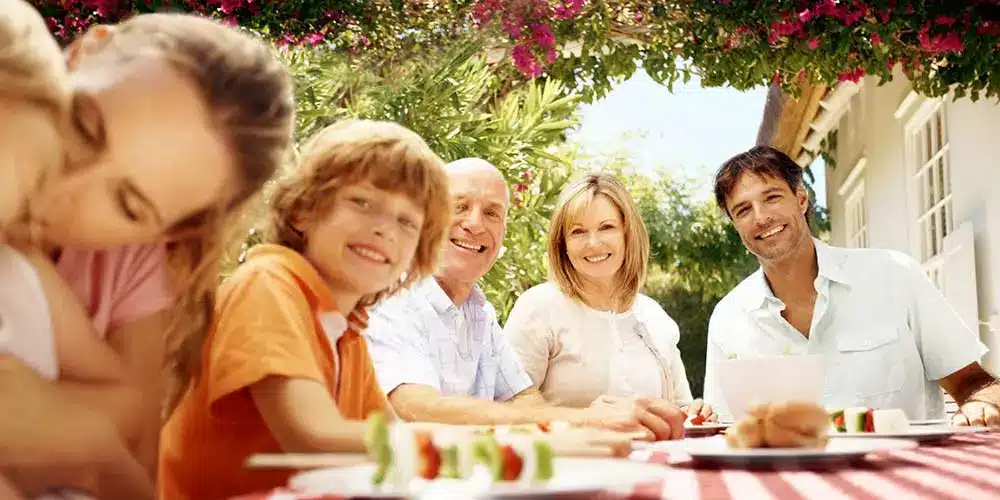 Reviews: Bee Removal Mesa AZ
Dynamite AC Nelson
Had a great experience with The Beehive. Ray was our technician and he was exceptional. Javier was our roof repair guy..quick repair and very knowledgeable!! Thank you to Ray and Javier ….great work
Dynamite AC Nelson
Debra Rael
I called to check pricing, spoke to Jason, with regard to a bee problem we were having. He had a qualified technician at my house within 20 minutes! Ray found honeycombs and over 30,000 bees in my carport area and did an incredible job of taking care of the problem! Now my puppies, my daughters, and my mom are safe…no more bee stings or being terrified of being swarmed by aggressive bees. Thank you Beehive!
Debra Rael
Tim Suman
Beehive did an amazing job for us. We had a swarm of bees in our pool, literally hundreds. My youngest daughter was stung in the head while swimming. We also had a swarm around our fountain as well. We had no beehive on our property and did not know where the swarm was originating from. Chris came out and put a chemical around the pool and fountain that caused the bees to go away, and they have not returned other than an occasional curious one. We can now use our pool and enjoy our fountain again.
Tim Suman
Greg Guzman
Like a movie I go outside and there is a huge swarm of bees! Once calm I inspected the issue and sure enough they made my neighbors tree home and like a movie Kevin came and saved the day! Every bit of fast, friendly, and affordable, I would highly recommend.
Greg Guzman
Ashlyn Griffin
I am so pleased with The Beehive's service. We found a bee in our stairwell window and I called The Beehive in tears, because I am allergic to bees. The owner said that all of his employees are on other jobs, but he can come out to take care of it for us and treat the vents, given the severity of the situation. He was able to get to our house within 20 minutes of the initial phone call and promptly began looking for signs of bees around the outside of the house. Inside the house, he was able to identify the bee as actually being a wasp, and killed the wasp quickly. Other companies would not have responded to a call like this as quickly, nor would the owner have come out to personally handle the situation. I will definitely be calling The Beehive for all future bee problems, along with highly recommend them to my friends and family.
Ashlyn Griffin
Shawn Ryan
Very fast response time, bees were gone before I knew it, very professional – I highly recommend them to anyone in the valley who needs bees and/or wasps removed quickly and effectively. Amazing service! Call them now!
Shawn Ryan
Jodie Beals
Called this company midday Saturday after a quick google search: they sent someone within 30 minutes! Nick was fast, efficient, informative and super kind. We had a messy nightmare on our hands as the hive was in a large compost, but Nick handled it within 20 minutes. Worth every penny and so happy to have dealt with it practically on the spot. Would recommend to anyone with a bee/wasp problem. Very appreciative of your service!
Jodie Beals
Earl Ricker
They answer the phone, return calls, and do the work on schedule. Most importantly they remove the bees. We had a large hive with 80 pounds of honeycomb which they removed. We have a three year warranty too. We definitely recommend them.
Earl Ricker
Kattie Dolan
Our technician, Ray, was super helpful! He provided same day service and was very punctual, professional, and friendly. He quickly identified the problem for us (Mud Daubers) and handled the treatment quickly and efficiently. I would definitely recommend their services to anyone having trouble with stinging insects. Thank you again for your help!
Kattie Dolan
Craig Mavis
Recently I noticed an abnormal amount of bees congregating in my back yard near my storage shed. I didn't think anything of it and figured there was a small gathering of bees underneath my storage shed. I decided to play it safe and look into what was going on. I reached out to Nick with The Beehive Bee and Wasp Removal team late Thursday afternoon and explained my situation. Nick arrived right on time next morning with a professional and courteous demeanor and quickly went to work to fix my bee conundrum. What I figured was a small gathering turned out to be a full blown hive with several honeycombs. In no time, he was able to remedy the problem He was even able to save the honeycomb for us to enjoy later. He provided a thorough explanation on how to prevent the bees from returning and how to act in the event they decided to do so. If you or anyone else is experiencing a bee or wasp problem, I unequivocally recommend Nick to help you out. You won't find a better professional out there. I am grateful for his help, professionalism and expertise. Thanks Nick!
Craig Mavis
Nancy Gehlbach
Called on a Saturday morning and Ray was removing two wasp hives that very morning. He was so professional, courteous, and efficient. We will recommend The Beehive to anyone needing bee removal. We couldn't be happier!
Nancy Gehlbach
Jerry Mack
Very responsive and courteous service. Came to my house on time, and got the job done efficiently. Both service people were very professional. I highly recommend BeeHive Bee and Wasp Removal.
Jerry Mack
Dsrt Gzr
Five star service from The Beehive. Ray arrived at my house within a half hour after I called them. He told me that if there is a honey cone where the bees are collecting then the bees will not leave the area. He explored with a drill bit and discovered the cone that was inside a large window ledge. He opened the ledge with minimal damage and removed the cone and cleaned up the area. Later, Javier came and did all of the repair work necessary to restore the area. Ray and Javier were prompt, professional, courteous and explained everything they were doing. I highly recommend The Beehive for removal or extermination service.
Dsrt Gzr
Sue Ream
Heroes sometimes come without capes, and Kevin, the owner, was definitely my hero yesterday. In July we had a HUGE bee and honeycomb infestation in our roof/attic. Two six-foot rafters full of honeycombs, in fact. The Beehive removed them for us professionally and thoroughly. Skip to now (2 months later) and we are in the process of selling our house. The home inspector mistakenly reported honeycombs and bees were in our walls, would require wall removal/replacement, which caused the sale to fall through. We called Kevin and he came out to our house within hours, and with his 25 years' experience was able to prove there were no bees, convinced all parties involved, and the sale was back on. He is incredibly knowledgeable and professional, listens, responds promptly and goes the extra mile to make the situation "right." Everyone involved was extremely impressed. It is very rare that you find this caliber of experience, integrity, professionalism and service in a company. When you do, you should never let it go. This company has my highest recommendation Kevin and the technicians at The Beehive are the best.
Sue Ream
Jennifer Dow
Thank you to five star Ray! He is a superhero! Perhaps the bravest man in the world. 🙂 I am very grateful for the removal of the bees and honeycomb in my backyard. I now feel that I can have my granddaughter play in the backyard again. I am so appreciative.
Jennifer Dow
Tom W.
I'm glad I chose THE BEEHIVE bee and wasp removal to do the job. Kevin was very knowledgeable and professional, and did a great
Tom W.