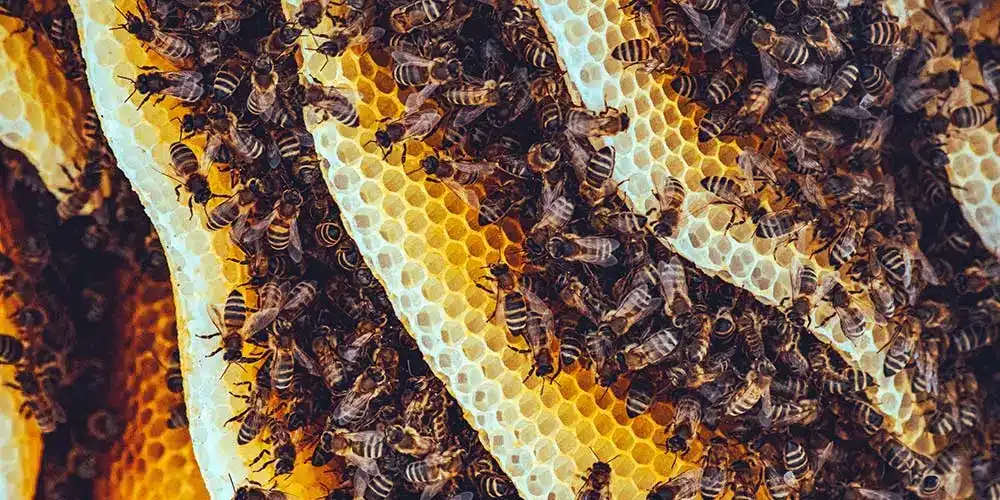 The Beehive Bee and Wasp Removal, Expert Bee Removal & Wasp Removal Service in Anthem, AZ. & Surrounding Cities
"I was thoroughly impressed with this company. I couldn't have asked for better service."
– Carrie Ware
Welcome to The Beehive Bee and Wasp Removal, your Anthem experts for bee removal!
We specialize in removing bees, wasps, and many other flying/stinging pests who may be visiting your property. You'll not only love our courteous, professional service, but also our affordable rates. All services guaranteed.
Emergency Bee-Removal Service Available!
We also specialize in extreme or difficult problem jobs, as well as basic bee or wasp removal. We even handle the removal of Africanized bees, European honey bees, wasps, yellow jackets, hornets. Plus, we're experienced at live bee rescue and bee relocation, honey bee swarms, bees at or around swimming pools or water fountains, and other bee and stinging insect problems. After 30 years in this business, we've seen and done it all!
We practice safe elimination and control techniques, Protecting your family, pets and property from invading Bees and wasp!
Call us today and we'll get the job done right, quickly and safely. We've earned the reputation as the best bee removal service in the Valley. Unsurpassed experience in beekeeping and bee removal and repair. Fast, friendly and affordable. We can remedy ANY bee problem .
We control and eliminate all types of bees, including:
Africanized bees
Domestic bees
Carpenter bees
European Honey Bees
Bumble bees
We also specialize in the removal wasps, yellow jackets and hornets.
Why mess around with a national franchise when you can work with a locally owned and operated company that truly knows and understands Anthem and the Phoenix-metro market? You'll find us the absolutely best experienced bee removal technicians in the Valley!** FREE Estimates!!! **
ELIMINATE and REMOVE your bees today. Live in Anthem? Then call the Valley's top BEE EXTERMINATOR at 602-600-5382.
Our Valley-wide Bee and Wasp Services Include:
Same-day Service
Bee removal, elimination
Bee control
Bee extermination
Swarm removal
Live bee removal
Property inspections
Home bee proofing/sealing
Wasp, yellow jacket, hornet, bumble bee extermination
Bee removal at drinking water supplies, swimming pools or water fountains
Beehive and honeycomb removal
Humane, live bee rescue and relocation in Phoenix, Arizona
Construction repair (if necessary) & honey clean-up
Residential and commercial property inspection