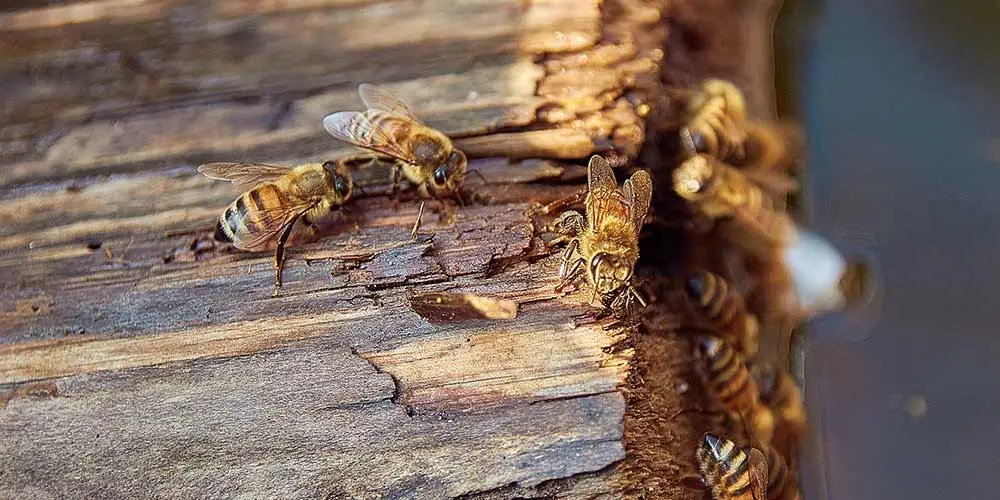 Bee Control & Bee Removal, Wasp Removal in Surprise, AZ.
The Beehive Bee and Wasp Removal, We have Fast, Friendly and Affordable Bee Removal service! Fast Response in Surprise AZ.
Did you know bees collect nectar every day and build their hives continually? An established beehive can have up to 200 pounds of honey or more.
When bees swarm, they're looking for a place to build a new beehive. Often it's at residential homes or businesses. Although you may not think it's a big deal to have bees on your property, bee extermination is sometimes needed for the safety of you and your family (or customers). But we try to avoid extermination and keep the bees alive if we can. If the bees are found soon enough, a live bee removal can often be done.
But if you've found bees, then it's time to call the bee removal and bee control experts! We handle even the most extreme or difficult cases, including the hard-to-reach problem jobs. It's important to have the bees removed as soon as possible so that they don't build a bee colony with lots of honeycomb, which usually means the bees can become more aggressive.
We're dedicated to our customer safety and satisfaction.
"Thank you for your help today! I highly recommend if you have a wasp issue to give them a call immediately. Very friendly and fast service. If I ever have a wasp nest again, I will definitely be calling them to help! Thank you!!!!!!!!"
Theresa Schanaman
At THE BEEHIVE, we specialize in domestic honey bee removal and Africanized bee extermination, as well as honey and comb removal. We also eradicate wasp nests, bumble bees, hornets and offer live bee rescue and relocation (when possible). Have bees at your swimming pool? We have treatments for that too.
Got Bees? Call us Today!
We have a fast response time — usually within one-hour. Plus, you'll always find us friendly and reliable (even during off hours!).
Being a beekeeper and working with bees for over 30 years, you can rest assured we'll get the job done right.
Call for a FREE ESTIMATE.
Our 24/7 Valley-wide Bee and Wasp Removal Services Include:
Bee removal
Bee control
Bee extermination
Swarm removal
Live bee removal
Property inspections
Home bee proofing/sealing
Wasp, yellow jacket, hornet, bumble bee extermination
Bees at drinking water supplies, swimming pools or water fountains
Beehive and honeycomb removal
Humane, live bee rescue and relocation (when possible)
Construction repair (if necessary) & honey clean-up
Residential and commercial property inspection
Honey and comb removal
Repair work (if required after removing a beehive)
Bee removal for residential and commercial property inspection