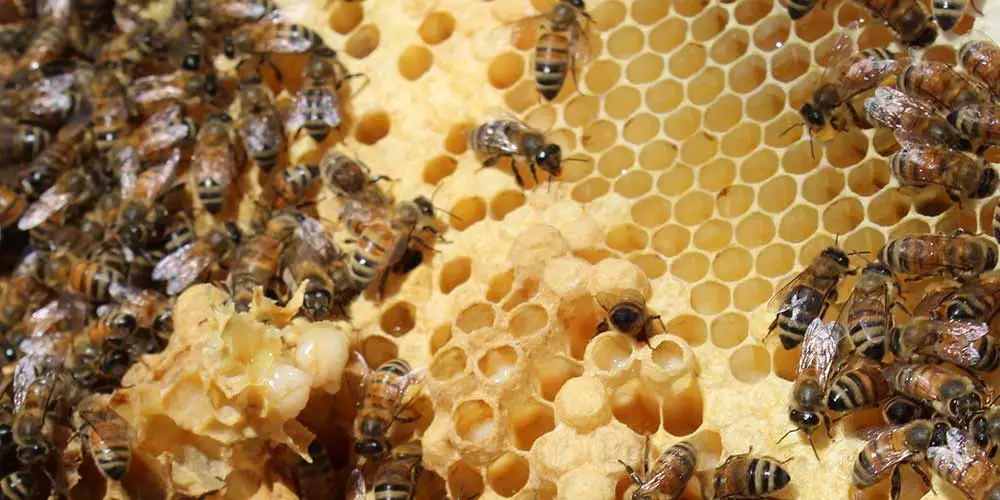 The Beehive Bee and Wasp Removal, Bee Experts in Glendale, AZ & Surrounding Cities
THE BEEHIVE — Your Home for Affordable Bee Removal Service in Glendale, AZ
We've set the bar high when it comes to customer satisfaction for our bee removal service.
"I discovered a large beehive attached to the front of my home, basically hidden but in plain view. I called The BEEHIVE and within 30 minutes Kevin arrived at my home. As advertised: fast, friendly, and reliable. Kevin's years of experience and his knowledge, along with his friendly and respectful demeanor, really impressed me. Best of all, the bees and the hive are gone. Kevin even took the time to show me the large hive he removed. I highly recommend THE BEEHIVE to anyone with a bee problem like I had."
– Wence Valero
"They know bees!!!"
– Rebekah Medrano
Do we know about beehive removal? Well, having done it for over 30 years and having served thousands of home and business owners throughout the Valley, we'd say so.
We specialize in the removal of Africanized Bees, European honey bees, wasps, yellow jackets, hornets, live bee removals, swarms, removing bees at swimming pools, and other bee problems. Got stinging insects? We have the solution. If you see a bee infestation on your property, don't wait until it becomes potentially more dangerous. Call us immediately.
We practice safe elimination and control techniques, Protecting your family, pets and property.
As beekeepers, we have firsthand knowledge of bees and how to safely remove any beehive or bee's nest from walls, attics and all types of structures.
Why we're recommended by pest control companies throughout the Valley:
BBB Member
We specialize only in bee control, wasp and other stinging insects
More than 30 years of unsurpassed experience
Friendly and professional technicians
State certified technicians
Licensed, bonded and insured
Unsurpassed experience
Emergency service available
Great customer service
Our extensive construction experience makes us the best choice for any repair work needed after bee removal
All work guaranteed
On Angie's List
Thousands of satisfied customers
1-hour response time
HOA-, family-, business-, property management-friendly
Locally owned and operated
Call us today and we will get the job done right, quickly and safely.
Bee Removal Services for Glendale AZ Include:
Bee control
Bee extermination
Swarm removal
Live bee removal
Property inspections
Home bee proofing/sealing
Wasp, yellow jacket, hornet, bumble bee extermination
Bees at drinking water supplies, swimming pools or water fountains
Beehive and honeycomb removal
Humane, live bee rescue and relocation in Phoenix, Arizona (when possible)
Construction repair (if necessary) & honey clean-up
Residential and commercial property inspection