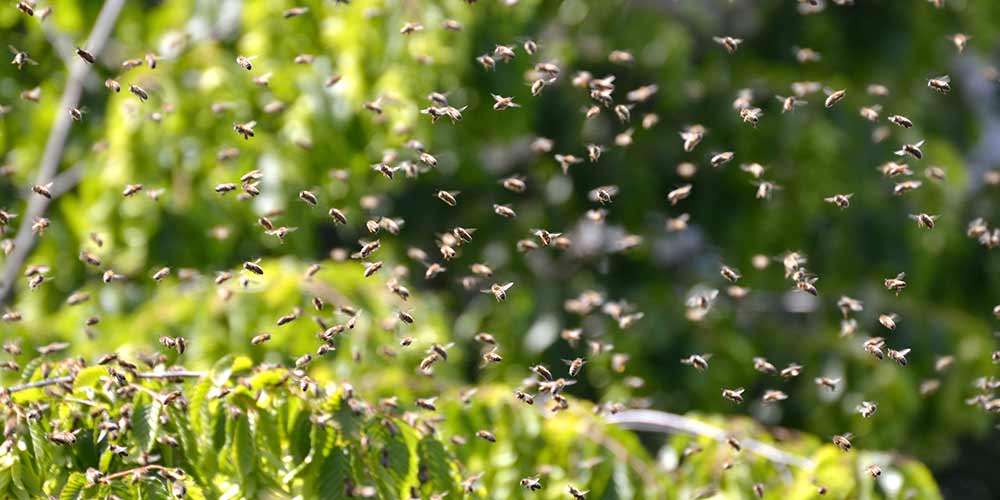 The Beehive Bee and Wasp Removal, We are the bee experts in El Mirage, AZ & Surrounding Cities
Welcome to THE BEEHIVE — Most Affordable Bee and Wasp Removal Service for El Mirage, Arizona
Beehive removal is our forte. In fact, we have more than 30 years of experience in effectively working with bees and offering bee control. After having served thousands of home and business owners throughout the Valley, you can rest assured our state-of-the-art methods are exactly what you need for removing the bees or wasps in or around your structures!
Safe bee elimination and control techniques are important for protecting your family, pets and property from these invading, and potentially dangerous, pests! Fast, friendly, professional and affordable. Customers love us. Bees… well, not so much.
Name the Bee Problem, and We've Taken Care of it Throughout Metro Phoenix!
We specialize in extreme or difficult problem jobs, as well as basic bee or wasp removals. Have an emergency? Call us, we're available 5AM to 9PM and can be there quickly.
"Kevin replied fast and took those pesky critters away the very next day. Good job Kevin!"
– Jan Pickering
We control and eliminate all types of bees, including:
Africanized bees
Domestic bees
Carpenter bees
European honey bees
Bumble bees
Whether you have bees at or around swimming pools or water fountains, inside walls (inside or outside), or hiding anywhere else, we can find and remove they quickly and safely.
We also provide wasp removal services, including:
Yellow jackets
Hornets
Paper wasps
Mud dauber wasps
Regardless the bee and stinging insect problem, we'll get the job done right, quickly and safely. That's why we've earned the reputation as the "Best Bee Removal Service in the Valley."
VALLEY-WIDE BEE & WASP SERVICE! We're locally owned and operated. Give us a call for a FREE ESTIMATE for bee removal.
Valley-wide Bee and Wasp Removal Services Include:
Bee removal
Bee control
Bee extermination
Swarm rescue
Swarm removal
Live bee removal
Humane, live bee rescue and relocation in Phoenix, Arizona (when possible)
Property inspections
Home bee proofing/sealing
Wasp, yellow jacket, hornet, bumble bee extermination
Bees at drinking water supplies, swimming pools or water fountains
Beehive and honeycomb removal
Construction repair (if necessary) & honey clean-up
Residential and commercial property inspection