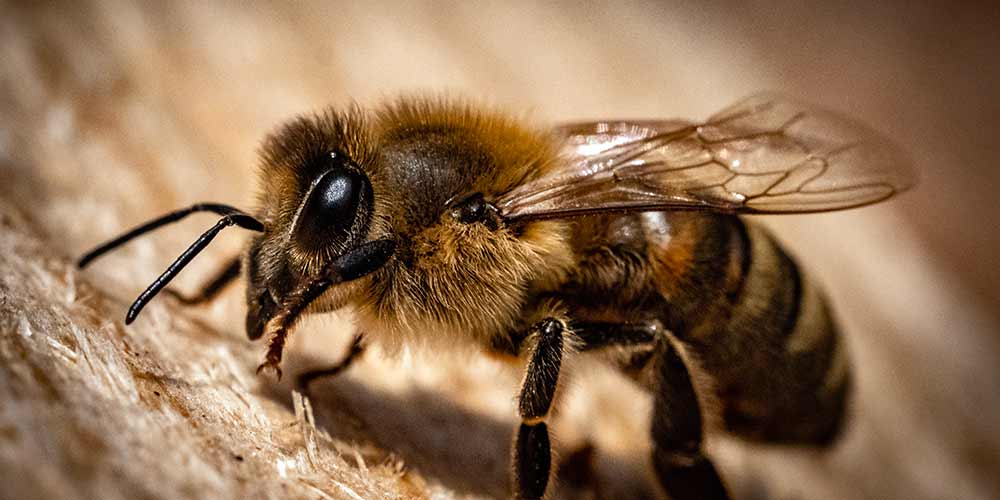 The Beehive Bee and Wasp Removal, Bee Service, Wasp Control in Tempe, AZ.
Tempe, Arizona's Expert Bee Removal Service — Call for a FREE Estimate and Advice
Here's what typically happens when a new customer calls:
"We found a bee swarm in our front porch today so I called a couple of bee removal services to get an estimate. I asked [THE BEEHIVE] for a quote, and the amount was reasonable compared to the other places, plus the service had a 3-month guarantee, so we decided to go ahead and schedule. To our surprise the expert was available and he arrived shortly after our phone call. He showed up with all his equipment and uniform, and it took him no more than 30 minutes to finish the job. My porch was clean and no bees in sight. I highly recommend."
Maritza V.
Have you found a beehive at your property recently? Or perhaps the bees have been there a while and you thought about not bothering them. Well, for you and your family's safety, it's best to take action immediately before the bees become well established. The bigger the beehive gets, the more guard bees they have — and that means the higher potential the bees will be more aggressive.
If you need emergency bee service that's available 24/7, the call THE BEEHIVE. We can typically be at your home within one hour.
Have an extreme or difficult problem job? No problem. We're pros at removing/exterminating Africanized bees, European honey bees, wasps, yellow jackets, hornets, live bee removals, swarms, bees at swimming pools, and other bee problems — as well as other stinging insects. We also take care of honey bee swarms.
Kevin, the owner of THE BEEHIVE, has over 30 years of experience as a beekeeper and bee removal technician. With thousands of satisfied customers, you can rest assured knowing you're in good hands… and that your bees are toast. Plus, Kevin is dedicated to providing beehive removal service that's always fast and friendly.
THE BEEHIVE knows how to do safe control and removal of bees and wasps. Bee extermination of an Africanized beehive is unavoidable as these types of bees can pose a real hazard for young children and elderly senior citizens.
Bee swarms can show up in a variety of different locations, and there are a lot of domestic honey bees in the Valley. Any bee can get aggressive at different times of the day and year — especially if the beehive is well established. It's best to be cautious and yield to a potentially aggressive bee colony. And it's even better to call an expert to remove it quickly.
Questions? Concerns? We can help you make an informed decision about a bee problem you may have. We're happy to take care of all your bee and wasp removal needs in Tempe, Arizona.
We control and eliminate all types of bees, including:
Africanized bees / killer bees
Domestic bees
Honey bees
Carpenter bees
European honey bees
Bumble bees
We also provide wasp removal services, including:
Yellow jackets
Hornets
Paper wasps
Mud dauber wasps
Call us today for more information or a FREE QUOTE. We'll get the job done right, quickly and safely.
Our 24/7 Valley-wide Bee and Wasp Removal Services Include:
Bee removal
Bee control
Bee extermination
Swarm removal
Live bee removal
Property inspections
Home bee proofing/sealing
Wasp, yellow jacket, hornet, bumble bee extermination
Bees at drinking water supplies, swimming pools or water fountains
Beehive and honeycomb removal
Humane, live bee rescue and relocation (when possible)
Construction repair (if necessary) & honey clean-up
Residential and commercial property inspection
Honey and comb removal
Repair work (if required after removing a beehive)
Bee removal for residential and commercial property inspection