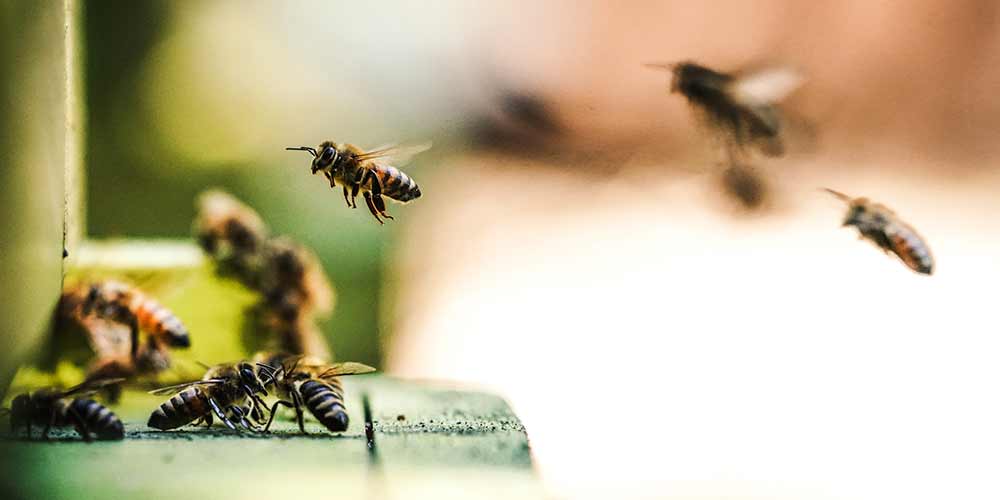 The Beehive Bee and Wasp Removal, Professional Bee Removal & Wasp Removal Service in Scottsdale, AZ.
Call the Scottsdale AZ Bee Removal Experts!
The Beehive provides Scottsdale, AZ home and business owners with the best honest quality and affordable bee removal service.
Why choose The beehive bee and wasp removal?
We Have Unsurpassed Experience! You cant beat that.
All repair work is done in house, That's right we don't sub out anything.
Bee removal is our specialty in fact its our only line of business.
Arizona State certified and Better Business Bureau accredited.
Fantastic Reviews on Google/Better Business Bureau/Yelp
Great customer service.
Perhaps you've discovered bees at your property?
Bees at the roof, bees in a tree or bees under a shed are honeybees favorite places to build a hive. If you have found a bee hive it's best to take action immediately before the bee colony becomes well established. Bees left on there own can build quickly and store up lots of honeycomb that can create problems latter. Bees in established beehives are usually more aggressive, with lots of guard bees, and honeycomb that may need to be removed. If the beehive is exterminated and the honeycomb is not removed, it will meltdown and cause more problems. Honeycomb removal and repairs may be needed if the problem is not dealt with soon enough. We can completely remove all honeycomb and make any necessary repairs.
There are literally thousands of beehives and swarms throughout the Valley. First, scout bees scout out locations for the bee colony to swarm to, and then the bees can show up at the location they have been scouting.
We specialize in all types of flying and stinging insects, as well as bee removal and bee control. 
We're dedicated to our customer safety and satisfaction. Being a beekeeper and having worked with bees for well over 30 years, you can rest assured we'll get the job done right.
At THE BEEHIVE, we specialize in domestic honey bee removal and Africanized bee extermination, as well as honey and comb removal. We also eradicate wasp nests, bumble bees, hornets and offer live bee rescue and relocation (when possible). Have bees at your swimming pool? We have treatments for that too.
Do You Have a BEE EMERGENCY? Call THE BEEHIVE bee and wasp removal in Scottsdale NOW!
Call today…we know how to handle any bee problem! We're fast, friendly and affordable, with the ability to usually be at your home within 1 hour.
We serve homeowners, commercial clients, property managers, HOA, apartment complexes, schools and municipalities.
Our 24/7 Valley-wide Bee and Wasp Removal Services Include:
Bee removal
Bee control
Bee extermination
Swarm removal
Live bee removal
Property inspections
Home bee proofing/sealing
Wasp, yellow jacket, hornet, bumble bee extermination
Bees at drinking water supplies, swimming pools or water fountains
Beehive and honeycomb removal
Humane, live bee rescue and relocation (when possible)
Construction repair (if necessary) & honey clean-up
Residential and commercial property inspection
Honey and comb removal
Repair work (if required after removing a beehive)
Bee removal for residential and commercial property inspection