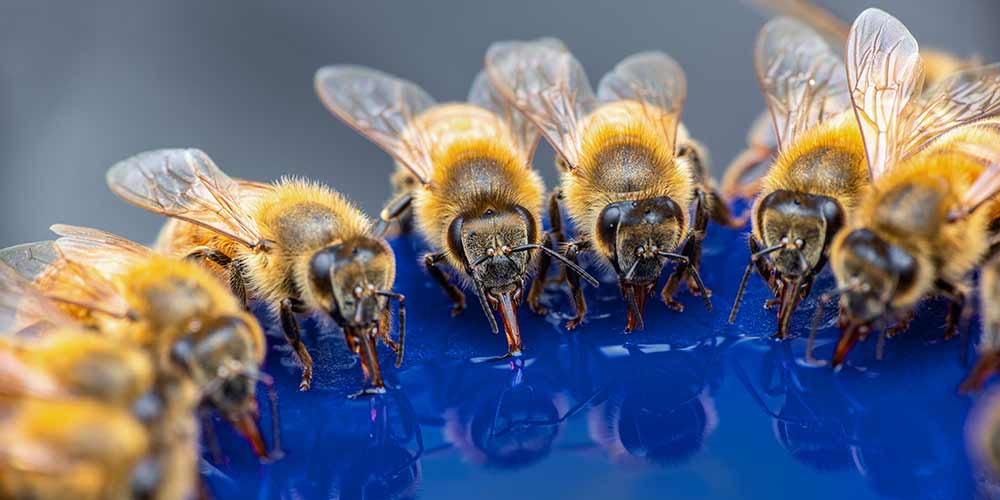 Bee Removal & Bee Control, Wasp Removal in Rio Verde, AZ.
The Beehive Bee and Wasp Removal, Offers Bee Removal and Bee Control Services to Rio Verde AZ!
Protect your family, pets and property from invading bees and wasps.
We're Rio Verde's and Ft. McDowell's Best choice for affordable bee removal service. With 30+ years of experience, you'll love our quality and professionalism! Beehive removal is our forte. We know how to deal with bee nests through proper bee control. Thousands of home and business owners throughout Rio Verde, Ft. McDowell and the Phoenix Metro area have used our bee removal service.
At THE BEEHIVE, we specialize in domestic honey bee removal and Africanized bee extermination, as well as honey and comb removal. We also eradicate wasp nests, bumble bees, hornets and offer live bee removals (when possible). Have bees at your swimming pool? We have treatments for that too.
If you're a homeowner, commercial client, property manager, HOA, apartment complex, school or municipality, we can help.
We control and eliminate all types of bees, including:
Africanized bees
Domestic bees
Carpenter bees
European honey bees
Bumble bees
We also provide wasp removal services, including:
Yellow jackets
Hornets
Paper wasps
Mud dauber wasps
The owner, Kevin, has been in the Valley his entire life. He grew up working with bees doing beekeeping, pollinating and producing honey. He's also practiced bee sting treatments (or apatheropy) and learned bee removal. He's also a pro at making any necessary repairs to buildings or walls after the removal of a beehive.
Fast, friendly, affordable and reliable bee & wasp removal service. We serve the entire Phoenix metro valley. We take care of all kinds of bee problems and offer the best and most-reasonable prices. Estimates are always FREE!
We're bonded, licensed and insured.
We practice safe bee elimination and bee control techniques.
Call today!
Valley-wide Bee and Wasp Removal Services Include:
Bee removal
Bee control
Bee extermination
Swarm removal
Live bee removal
Property inspections
Home bee proofing/sealing
Wasp, yellow jacket, hornet, bumble bee extermination
Bees at drinking water supplies, swimming pools or water fountains
Beehive and honeycomb removal
Humane, live bee rescue and relocation in Phoenix, Arizona (when possible)
Construction repair (if necessary) & honey clean-up
Residential and commercial property inspection