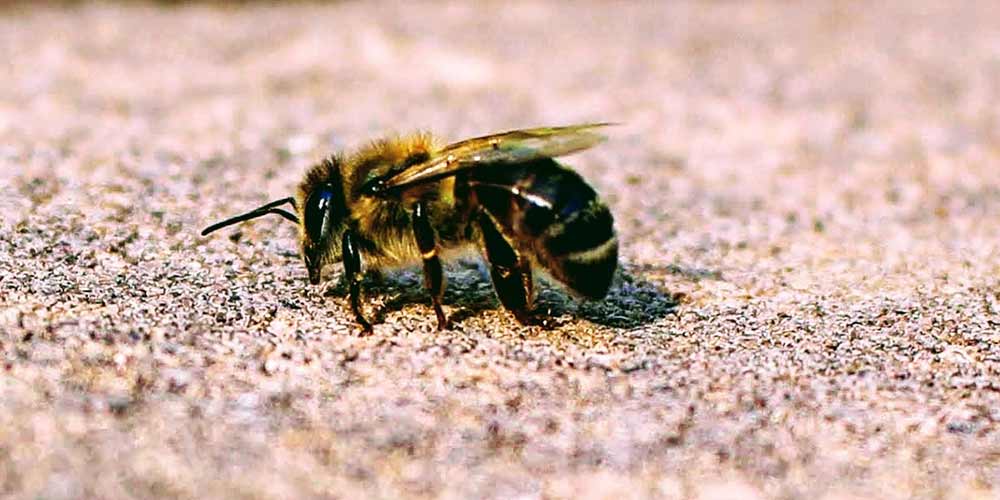 Bee Removal, Bee Control & Wasp Removal in Queen Creek, AZ.
The Beehive Bee and Wasp Removal, Queen Creek's Bee Removal Experts! 
"I came across a wasp nest today and was stung. I immediately called THE BEEHIVE for help. Marti showed up within the hour and removed the nest for me. She also found another nest and took care of that one as well. Highly recommend!"
Sandy L.
Looking for a company that knows bee removal and bee extermination in Queen Creek? We're it, with 30+ years of experience in bee control. We handle even the most extreme or difficult cases. Hard-to-reach problem jobs? We can reach them. No bee or flying/stinging insect is safe when we're involved.
After serving thousands of home & business owners we have learned all the trade secrets about handling bees, you'll love our service. We practice safe bee elimination and control techniques. We also feature green bee services, such as live bee rescue and chemical free repellents. Protecting your family, pets and property from invading bees and wasps! We handle everything from extreme/difficult problem jobs to basic bee or wasp removals.
Call us today and we will get the job done right, quickly and safely the first time. We have over 30 years of experience in beekeeping and bee removal and repair work. We are fast, friendly and affordable.
At THE BEEHIVE, we specialize in domestic honey bee removal and Africanized bee extermination, as well as honey and comb removal for Queen Creek residents, as well as the Phoenix metro valley. We also eradicate wasp nests, bumble bees, hornets and offer live bee removals (when possible). Have bees at your swimming pool? We have treatments for that too.
Practicing safe bee elimination and bee control techniques, while protecting your family, pets and property!
For your safety, do not try to remove a beehive or exterminate wasps yourself with store-bought products. This is very dangerous.
Locally owned and operated. References available upon request. All work is guaranteed/warranted. If honeycomb is present it may need to be removed to validate guarantee.
Have you found some bees trying to take up residence at your home or business or squatting at your property? We have Fast 1hr Response that's always friendly and reliable. Affordable bee removal service. 24/7
Bees thrive in Metro Phoenix and Queen Creek is no exception, if you have a bee hive at your home or business we recommend getting them removed as soon as you find them. Bees are very industrious building large bee nests quickly; they can become more aggressive when established with comb and honey. Not all bees are Africanized bees; honey bees and Africanized bees look the same. Before a bee hive can become establish the bee nest or swarm should be removed.
We are fully licensed and insured with over 3 decades of experience as beekeepers and bee removal professionals. We guarantee quality work with our seasoned skilled technicians.
Valley-wide Bee and Wasp Removal Services Include:
Bee removal
Bee control
Bee extermination
Swarm removal
Live bee removal
Property inspections
Home bee proofing/sealing
Wasp, yellow jacket, hornet, bumble bee extermination
Bees at drinking water supplies, swimming pools or water fountains
Beehive and honeycomb removal
Humane, live bee rescue and relocation in Phoenix, Arizona (when possible)
Construction repair (if necessary) & honey clean-up
Residential and commercial property inspection