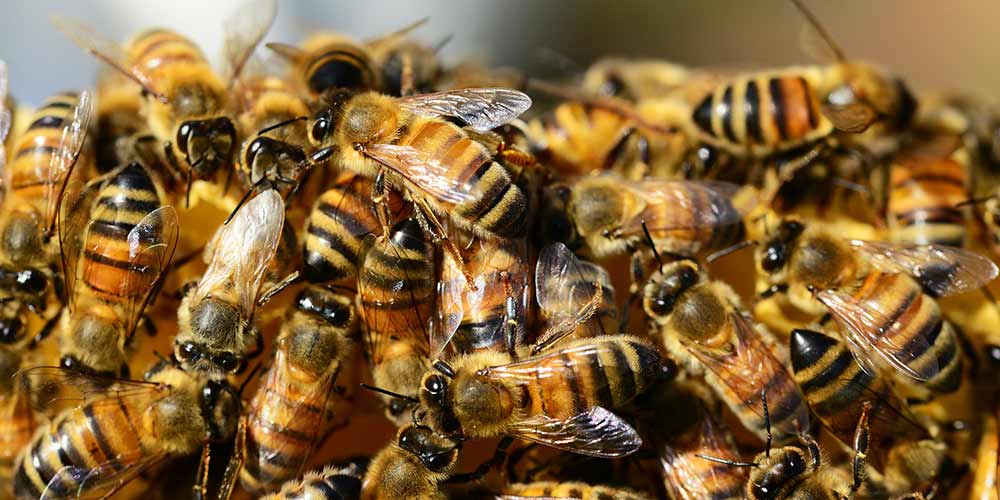 The Beehive Bee and Wasp Removal, Bee & Wasp Removal Service in Chandler, AZ. & Surrounding Cities
Do you need Bees removed? The Beehive's team of bee removal experts can be dispatched right away, we are here to help with all your bee removal and wasp control needs. 
Have you found a bee hive on your property recently or seen bees poking around?
You may have a bee infestation, Bees can go unnoticed for long period of time,
It's a good idea to look up around the roof or eaves of your home for a bee infestation.
This is the #1 most common location for bees to reside.
We are a  Leading Chandler Arizona & Sun Lakes Bee hive removal service with unsurpassed experience!
Bee Hive Removal is our forte with over 35 years of experience in dealing with Beehives & bee Control. We have served Thousands of home & Business owners throughout the Phoenix metro area. We specialize in the removal of Africanized Bees, European Honey Bees, Wasp, Yellow Jackets, Hornets, live bee removal/rescue, bee swarms, Bees at swimming pools/water fountains, and other bee and stinging insect problems.
We practice safe Bee elimination and Bee Extermination techniques,
Always Protecting your family, pets and property.
Fast, Friendly & Affordable Service.
Our technicians are well skilled, state certified, licensed and insured,
being fully qualified and equipped to help you get rid of bees and wasps and other stinging insects in residential, commercial and industrial properties.
We can remedy your bee hive or wasp infestation the same day you call.
We specialize in safely removing beehive nests and swarms from any area of your home, yard or place of business. As beekeepers, handling bees is like second nature to us.
We do all of our repairs in house.
Repairing areas where the honeycomb or bee nest have been removed such as attics, columns, eaves, walls, electrical outlets and more from your home or business.
We also offer bee proofing for a long term solution to bee infestation.
Call us today and we will get the job done right, quickly and safely.
We are locally owned and operated.
Our Services Include:
Live Bee Removal
Free Quote/Consultation
Bee Removal and Bee Control
Honey and Comb or Bee Hive Removal
Bee Extermination, Wasp Control, Hornets Etc.
Complete Repair Work at Beehive Location
Bees Drinking Water at Swimming Pools or Water Fountains
Home Bee Proofing/Sealing
Property Inspection