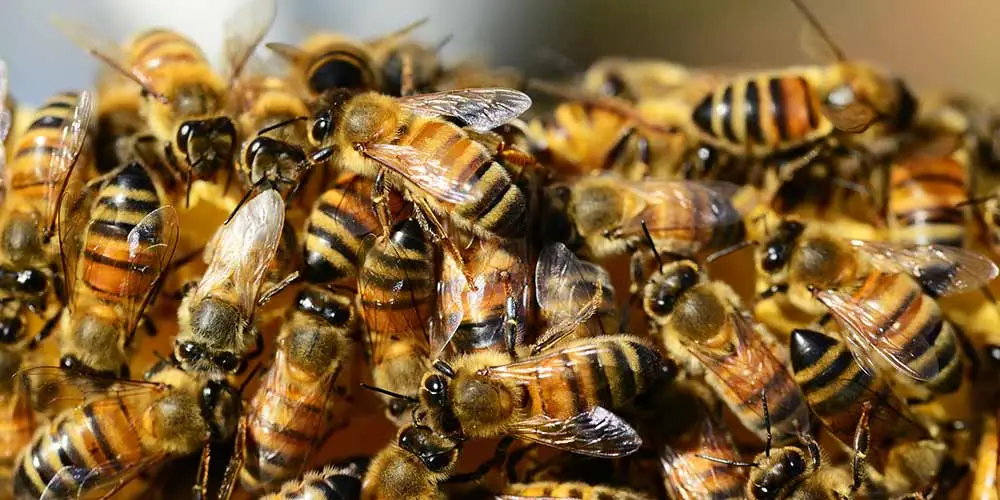 The Beehive Bee Removal & Wasp Nest Removal Service in Cave Creek, AZ. & Surrounding Cities
The Beehive Bee and Wasp Removal, is Arizona's #1, Best Bee-Removal Service.
Looking for a a full service bee-removal company? Look no further.
In Cave Creek, Arizona, bees often come from the mountains and show up at homes, businesses, etc. They make beehives in walls, attics, trees, valve boxes and other structures. When that happens, bee removal or extermination should be done as soon as possible. As beekeepers, we're familiar with all of the different behaviors that honey bees have.
You can also find bees drinking water from the swimming pool.
If you need help with a bee or wasp problem we would be glad to help. Beehive removal is our forte. We have over 30 years of experience in dealing with bee nests & bee control. We have served thousands of home and business owners throughout the Valley.
"Kevin Hodgson came out and did a great job on checking out my bee situation. I would definitely have The Beehive again!"
– Suzanne Swan
THE BEEHIVE serves Cave Creek and all of Phoenix-metro! We protect your family, pets and property from invading bees and wasps.
We're Cave Creek Arizona's #1, most affordable bee-removal service. You'll trust and love our unsurpassed experience!
We specialize in extreme or difficult problem jobs, as well as basic bee removals — such as removal of Africanized Bees, European honey bees, wasps, yellow jackets, and hornets. We also do live bee rescue and bee relocation (when possible), get rid of honey bee swarms, bees at or around swimming pools or water fountains, and other bee and stinging insect problems.
We practice safe bee removal or bee elimination and bee extermination techniques.
Call us today and we'll get the job done right, quickly and safely. We're locally owned and operated. THE BEEHIVE is truly the best bee removal service you can find in Cave Creek, Carefree, and in the Valley.
Fast, friendly and affordable
We take care of all kinds of bee problems
We offer the best and reasonable prices
FREE estimates — always!
Bonded, licensed and insured (Lic.# 9329)
We'll take care of:
Honey bee removal
Live bee rescue
Bee relocation
Wasp control
Bee extermination
Bee swarm removal
Bees at swimming pool
We'll be glad to serve you!
Our Services Include:
Humane, live beehive rescue and relocation
Bee extermination and bee control
Honeycomb and bee nest removal
Construction repair work, residential and commercial
Bees at your swimming pool or water fountain
Home bee proofing/sealing
Residential and commercial property inspection